Reclaimed Wood Flooring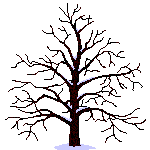 Most trees change colour as they develop through the seasonal changes during a year, as can be seen by the animated graphic image alongside. The alterations in colour are generally caused by an increased concentration of carbon dioxide in the air. This transformation gradually affects growth, and subsequently has an impact on the quantity, appearance and quality of timber produced for flooring.

The ambience of recycled timbers can add real depth and character to a wood floor as the surface will develop a patina of age over the years which can also add a unique and beautiful style to the entire room. Apart from being stable and having a consistent colour, an old wooden floor with the beauty of aged timber growth can also give a sense of history to the property. Patinas and natural colours produced by the tannin acid that exists naturally within old recycled timber reflect the ageing process, and a deeper character develops as the flooring matures. No other man-made material is capable of generating such a large variety of organic tones and textures as those seen in aged wood.

You would be wise to consider restoring the wooden floorboards in your home after ripping up an old carpet for a number of reasons. Restoration is a far greener and less expensive option than purchasing a new floor, and it may also be more eco-friendly to use a natural finishing product that does not produce harmful chemicals. Exposing floorboards in an older house has become very popular lately. Varnishing a wood floor has been an attractive option for many years because it leaves a tough surface which is easy to keep clean. The latest water-based lacquers, and Hard-Wax Oils are even more appropriate because they are easy to apply and extremely dependable. Wooden floorboards were originally designed to be covered with an underlay and carpet to prevent draughts coming through the gaps. However, the Floorfixer wood floor restoration team have had plenty of experience to be able to deal with this problem by using a variety of gap-filling techniques.

Refinishing a wood floor requires plenty of skill and you would be well advised to be very careful when deciding to completely remove the old floor covering yourself. You may uncover an unwanted problem underneath such as an awful smelling adhesive, bitumen tar, or even dangerous substances such as asbestos. Removing old floor covering is not a job for amateurs, and the scrap can also be difficult to dispose of safely these days. Many specialist tools may be required, and the Floorfixer team even need to use heavy tools such as a jack-hammer on jobs where the concrete subfloor needs to be levelled or completely removed.

There is a huge variety of recycled wood flooring available, each species with its own unique character. Sometimes you can find reclaimed wood floorboards in an old barn or recently demolished building, or even from skips placed outside properties being renovated. Architectural salvage yards can also be a treasure trove for Georgian, Victorian and Edwardian timbers. However, it is also very important to remember that salvaged floorboards are not necessarily ready for laying straight away. They may need to be de-nailed and trimmed to remove split ends before cutting to size and fitting. It is very important to consider the age of wood flooring when sourcing from a reclamation yard and before attempting a repair. Sometimes the best option is to recycle a piece of wood flooring from a section of the same room as its replacement will not be noticed when covered with a bed, sofa or cupboard.

Extra care is needed when attempting to match replacement floorboards on an old wooden floor. Just choosing wood of the same species alone will not guarantee success, as the contrasting grain and colour may produce a different appearance altogether and end up in disappointment. Flooring planks which have not all been cut at the same time, and come from forests in a diverse range of locations can have a totally different appearance altogether. Aged floors which have been coated with old-style finishes can also darken with age and can be extremely hard to match. Some people think it is a good idea to mix species for a better blend of colours, but in our experience we know that new wood placed next to reclaimed timber will always be more noticeable and is likely to look abnormal. The condition of all floorboards in the room will be an important factor when estimating the life left in an existing floor, especially if it has been previously sanded down.

Architects and developers usually specify recycled wood flooring for their renovation projects and they consider using new timber for refurbishment of any period property to be an uncharacteristic choice. However, if there is no alternative it is best to choose a slower grown species such as the tighter grained oak available from certain parts of Europe. The tighter grains of these timbers are produced by the rocky mountainous soils where they are cultivated, and this type of ground contains less water content which in turn produces a significant amount of tannin in the wood.

The greenest wood floors with the lowest carbon footprint come from locally grown trees, especially if they have been harvested responsibly. It is quite common to find out that a floor comes from imported wood from unmanaged forestry. Deforestation can be caused by illegal logging which is damaging our environment. This practice can harm wildlife habitats and create soil erosion, which in turn causes siltation in lakes and rivers.

The burning of tropical forests all over the world is the second largest producer of carbon dioxide, and this exceeds the total amount of contamination produced by every type of transport combined. Clearing for agriculture or development can completely ruin the forest ecosystem, and many environmental organisations believe that timber which has been harvested sustainably is a more responsible environmental choice compared to agricultural products available from flooring retailers such as bamboo. Recently, the FSC (Forest Stewardship Council) and PEFC (Programme for the Endorsement of Forest Certification) have started to certify the production and distribution of bamboo as they already do with hardwoods. This certification clearly identifies whether a species of wood floor has been sustainably harvested or not.

If you like the richness and warmth of old wooden floors and are also concerned about the effect unsustainable forests are having, restoration will be the perfect project for your home. The character of an old restored wooden floor will always be a fundamental part of any room. Restoring an old wooden floor is something that cannot be replicated with new floorboards, and you will also be reinstating a small piece of history too.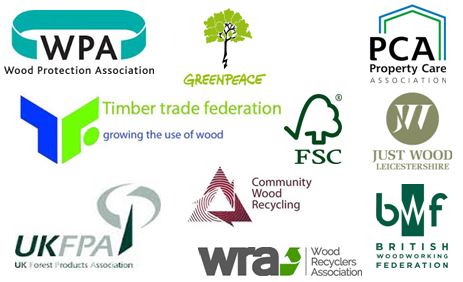 LINKS
Timber Trade Federation
Just Wood Leicestershire
Greenpeace International
Property Care Association
Forest Stewardship Council
Wood Protection Association
Wood Recyclers Association
UK Forest Products Association
British Woodworking Federation
Programme for the Endorsement of Forest Certification