FAQ's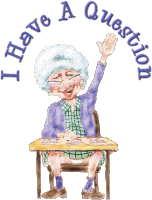 Most floors we have reclaimed had not seen the light of day for years or had been badly neglected. Sanding a floor strips away layers of wood and ingrained dirt, wax polish or even paint to reveal a beautifully clean surface. Even if you have done some research, you are still bound to have a question or two before you decide to go ahead. Floorfixer customers have made many different queries over the years. Here are some of the most frequent we have heard during and after the free home consultation:

Should I Decorate Before or Afterwards? - Any work needing access beneath the floor such as plumbing or electrical should be completed prior to the floor restoration work. We prefer it when the decorating is done after the floor sanding because it would be a shame to ruin any paintwork etc, but the choice is really up to you. However if you must make a start beforehand please do it (with the exception of the skirting boards).

Skirting Boards - We have tried using masking tape on freshly painted areas, but there is a strong risk of the new paint peeling off when the tape is being removed and the surface may then need to be 'touched-up' afterwards. Whilst we endeavour to take every effort to be careful, there may be some slight scuffing or coating residue to the skirting boards which is largely unavoidable as we sand and finish right up to the edges. Our edge sanders are surrounded by a protective rubber strip which does help. However, the best idea is to leave painting the skirting boards and walls altogether until after the floor restoration. It is much easier to paint a wall or skirting-board than it is to remove paint splashes from a freshly finished wooden floor!

Preperation for decorating afterwards - There's lots of disruption involved with decorating a room, stripping wallpaper, rubbing down, filling, painting, steps and ladders being dragged around the room - all potentially disastrous activities for a newly reconditioned floor. All floor finishes take a while to fully cure and you will need to cover the floor over with a protective sheet or cardboard when decorating afterwards. A word of warning though - some types of Polythene protection films can leave a residue due to them having a low tack adhesive on the back which has been added for extra grip. This residue can be difficult to remove without spoiling the new floor finish so it's worth bearing this in mind. A combination of cloth and plastic dust sheets is best, and you may also want to consider covering the surface with some cardboard or thin plywood placed over a fabric sheet to prevent any damage from a decorator's ladder.

Can floor sanding be done without making any dust?

Our machines are virtually dust free and the dust discharge has been measured at only 2 mg per cubic meter. It is not absolutely necessary to remove curtains and our team will advise the best method of keeping them out of the way as they are used to doing this.

Is my wood floor even suitable for refinishing?

Not all wood flooring is suitable but our very experienced surveyor will assess the area and immediately let you know during his no-obligation visit free of charge. If engineered flooring has been installed, you must bear in mind that this type can only be sanded down a few times.

Does it cost much?

A wooden floor refurbishment project causes much less disruption and is far less expensive than a complete replacement, because the cost of reconditioning a wood floor does not include any charge for removal and disposal of the old timber floor or fitting of the new one. It is still necessary to give the newly laid floor a light sanding anyway to ensure a smooth surface, but there is no doubt that a wooden floor restoration is faster, less hassle and much les expensive than fitting a complete new wood floor.

The price depends on a number of factors, such as areas which are difficult to reach, the room size and of course your choice of finish. The itemised written quotation prepared by our surveyor is comprehensive and will include everything without any hidden extras.

Is it possible to hire a floor sanding machine and have a go myself?

Floor sanding and refinishing is a difficult process which requires a high level of expertise to produce good results. You would struggle to create a professional looking finish with a hire shop sander. We can actually use up to 6 different machines for just one single job, and these are not all available for hire locally. In fact we are often called by people to resurrect a floor after someone has attempted to do it themselves.

Is your Surveyor a pushy salesman?

No. You won't get the hard sell from a direct salesman type who is working on a commission-only basis. We know from the feedback we have received from customers that our Surveyor has never used any pressure tactics during his visit. He will merely be there to assess the situation and price-up the job, however - he is authorised to take a deposit for an order to go ahead if a customer wishes.

What qualifications do your technicians have?

All our technicians have attended a comprehensive in-house course run by the product manufacturers, and have all the necessary qualifications and experience to carry out a professional job.

Do you guarantee your work?

Some unscrupulous operators are offering a Money Back Guarantee and 2 Year Warranty. We do not offer a written guarantee on products, but will do our very best to apply them to the manufacturers instructions.

Is it true that, the more coats I get the better?

Not necessarily. Some contractors will promise extra coats in an attempt to get the job but they may have to apply more coats due to the low quality of product they are using. The best finishes on the market today only require a couple of applications after the primer so extra coats may be unnecessary. Advice on how many coats can usually be found on printed on the side of a product container so there should be no arguement as to how many coats.

Can you expose and prepare the wood flooring in my bathroom?

While we don't recommend having wood flooring in a bathroom, many people choose to do so anyway, and if you do decide to have it done, you need to be aware of the risk involved. The fact is that water and wood do not go very well together and if you happen to have a water leak, your floor will be drastically affected. In the best case scenario you will need to sand and refinish your damaged floor all over again, and in the worst case, your floor will have to be completely replaced - at great expense!

Is it safe to have wood flooring in the kitchen?

Yes, restoring a wood floor in the kitchen is one of our most popular requests.

Can I change the colour of my wood floor?

Yes. Staining a floor after it has been sanded to give it a different colour is possible. The stains we use can be oil-based, solvent based or water-based depending on the type of finish intended, and there is a large variety of shades to choose from.

Does applying maintenance oil eliminate the need for re-sanding?

Its a fact that a well maintained Hardwax Oiled floor will far outlive a lacquered one. Maintenance Oil is easily applied on an oiled floor to bring it back to life, but if this is not done when the floor starts to appear dull - the floor will eventually need sanding and re-finishing again.

Can a floor be spot repaired?

It is possible to do spot repairs to lightly scuffed or mildly scratched surfaces on an oiled floor. Maintenance Oil carefully applied to an affected area should blend in with its surroundings when dry to make an invisible repair. However, it is impossible to make a spot repair to scuffs or scratches on a lacquered floor because 'lap lines' will be visible after the lacquer has dried.

Are your machines noisy?

Yes. The floor sanding machines are especially during the initial coarse sanding process, and our technicians wear protective ear-defenders to limit the noise.

How long will it take to sand my wood floor?

An average sized room of about 20sq metres takes only a day to complete the entire preparation sanding and finishing process. However, in a warm and well ventilated room, the finish will take less time to dry than in a cold and enclosed area because the drying time depends on the humidity and temperature. Furniture can be returned to the room after allowing the newly finished floor time to properly cure.

Are gaps between my floorboards a problem?

We fill the gaps measuring less than 3mm with the clean fine sawdust retrieved from the final floor sanding which is mixed into a filler-paste or Osmo filler. Sometimes we use manufactured slithers made from reclaimed timber to wedge and glue into gaps measuring more than 7mm. We then sand over the repair to make the floor level again.

What are the benefits of having a wood floor?

Here are 10 good reasons for having your wood floor restored:
1. A wooden floor can add value to your property.
2. Wood floors last longer than carpet, vinyl and laminate.
3. Your floors can look refreshed and like new again.
4. Ideal for people with allergies as there's no carpet dust-mite droppings.
5. Easy to maintain and keep clean. Wood is more hygienic than carpets.
6. No more carpet stains or smells and its ideal for rental properties.
7. More appealing to potential buyers when selling the property.
8. It can enhance the room decor and can match your furniture too.
9. Wood is a renewable and recyclable natural resource.
10. Gives your home timeless appeal - a wood floor never goes out of fashion!


Services:
Floor Sanding
Beware of Liars!
Wood Floor Restoration
Procedure
Floor Types
Products
Wood Floor Maintenance
Floor Stripping
Wood Floor Polishing
Wood Floor Staining
Parquet Floor Refurbishment
Covering:
Loughborough
Shepshed
Coalville
Hinckley
Market Bosworth
Lutterworth
Ashby de la Zouch
Market Harborough
Oakham
Oadby
Melton Mowbray