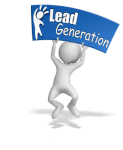 & VACANCIES
Whether you are already an experienced Floor Sander with your own van or looking to start a Professional Career with a reputable company, look no further. At FloorFixer we are always looking for the right people to join our team of skilled floor restoration technicians and to share our professional experience with. Jobs come in mainly throughout the Leicestershire area and if you do not have the necessary machinery, we can provide it for you.

Our team provide high levels of customer service and undertake quality work. We always try to exceed our client's expectations. Your hard work will be recognised within our competitive employment packages which can range from being (1),a volunteer, (2),part-time casual self-employed 'Sole-Trader' or (3),a full-time operative.

Trade Leads
Wood floor refurbishment is now a booming business in the UK and the demand for skilled workers is very high. We have found that part of the solution to minimise this "Skills-Gap" is to offer ongoing training to suitable people which helps boost productivity and this also increases staff loyalty. The Floorfixer business has experienced an exceptionally high demand for their service lately and may be able to provide CUSTOMERS FOR YOU if you have some experience in the wood flooring industry. We do not sell expensive franchises which can restrict how you grow your business. Instead, we can offer free technical support from our many years of experience together with fresh customer contact details to help make your business become profitable.

Floorfixer offers exclusive leads that go to YOU and only you. Details will be sent straight to your phone via a text message immediately after we have received an enquiry. It's up to you to convert the leads we issue into sales. However, you will find that conversion rates are usually good because you will not necessarily be competing with other companies for the lowest price as yours will be the only business recommended.

Compliance with our Code of Practice is mandatory to protect customers and to safeguard the reputation of the Mister Group. A full copy of the code of practice can be seen on our Legal page HERE. The price charged for lead referrals by a Lead Generation Company is typically 10 to 20 per-cent of the net revenue, the Floorfixer lead fee is only £30 whatever the size of job on offer. Why not give us a call NOW.

Also - are you interested in volunteering?
We are pleased to support the community by providing a limited number of volunteers with work experience. People volunteer for many different reasons. You may be unemployed, in between jobs or even a school leaver with an interest in gaining some experience in our field. We also love to help people back into employment after they have been out of work for a while and whatever your reason, we will always make you welcome at Floorfixer.

However, we only have a limited amount of vacancies to ensure that there is only a manageable amount of volunteers on site at any one time. Our recruitment process ensures that all potential volunteers are treated fairly, and great importance is put on health and safety. The successful candidate will learn how to apply safe working practice at private and commercial sites as Risk Assessments are made for each task you are asked to undertake. We consider these assessments to be essential in identifying the relative risk to workers from exposure to hazards and we make sure that the new recruit fully understands the importance of this procedure.

Working for a Mister Group company entails three main areas of expertise as services include both hard and soft surfaces - Wood Floors, Carpets & Upholstery plus Pressure Washing for Driveways and Patios. All these surfaces can also be treated with special coatings following the cleaning and training is essential for each different type.

The successful candidate will be taught all these skills and be able to safely use the equipment eventually, but will not be expected to work without supervision until completely competent. You will also be given a testimonial to add to your CV after learning how to safely operate the machinery. This can be very helpful when applying for any position and many people have found work in the construction industry as a result of volunteering with our company.

If you are passionate, have an eye for detail and aim at constantly improving your abilities and skills, we can train you in all these techniques. Our team regularly attend product manufacturer's courses to keep up to date with floor restoration technology, and you would be expected to join them.

Interested? Then call Bob right now on 07867 979 677. Alternatively, you could also send us your CV via email and tell us a bit about yourself. Make sure you include your contact details, whether you have a driving license and your own vehicle, your areas of expertise and any previous experience (with references provided if you can), whether you have your own sanding equipment etc. and any further details you wish to add.

Just send a message using our contact form, we will consider any reasonable application and get back to you as soon as we can.

Services:
Floor Sanding
Beware of Liars!
Wood Floor Restoration
Procedure
Floor Types
Products
Wood Floor Maintenance
Floor Stripping
Wood Floor Polishing
Wood Floor Staining
Parquet Floor Refurbishment
Covering:
Loughborough
Shepshed
Coalville
Hinckley
Market Bosworth
Lutterworth
Ashby de la Zouch
Market Harborough
Oakham
Oadby
Melton Mowbray