Removing an orange tone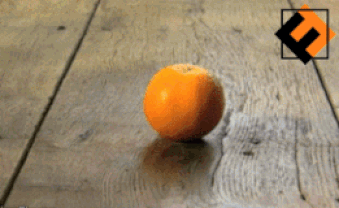 Wood flooring is exceptionally photosensitive; it reacts when being exposed to rays of natural sunlight. Ultra violet (UV) rays combined with Infrared light which creates Solar heat and electromagnetic (EM) radiation known as Visible light can cause bleaching, fading, and darker colour tones in the same way as our skin reacts to the sun. When a wood floor (especially pine and light oak) is exposed to light over a period of time, it causes a chemical reaction and the result is that the colour usually changes to an orange tone. This natural part of the aging process makes the orange effect even more pronounced when a floor has been finished with Polyurethane Lacquer or Hardwax oil.

Older wood floors that have been exposed to sunlight can show an extreme example of this phenomenon. However, the aging process is not considered a defect to some; in fact a lot of people think it gives the room a warm and romantic glow!

We are regularly asked if we can tone-down the orange effect and there are various methods of achieving this. But whichever method is used, we always carry out a test on an inconspicuous area beforehand to check the result on the actual floor we are working on ‑ just to make sure it is acceptable to our customer.

Most timber is affected by sunlight and this is unpreventable. Pine almost always turns orange naturally with age and light exposure, especially when finished with Polyurethane based lacquer. When sanded down, it is easy to see that pine floors can be a mixture of colours depending on the age of each plank as explained in our staining page, but this colour variation will not be as noticeable if treated using any of the following methods:

Wood Lye treatment can be used on a freshly sanded wood floor to provide a lighter finish and will reduce the natural yellowing process of timber. This type of priming bleaches the wood to prevent it from turning orange. It really enhances the wood grain and creates a colour-wash effect, but usually requires subsequent treatment with oil or soap during a regular maintenance program. This process is sometimes referred to as "whitewashing", "pickling" or "bleaching".

Staining a floor with a pigment based stain to give it a lighter colour after it has been sanded down is possible and there are a large variety of shades to choose from. The downside of staining is that the natural wood colour will eventually show through with wear, and then another stain must be applied on the bare wood before refinishing all over again. However, a pigment based stain coated with a good quality water based lacquer will retain its colour more than a dye type stain or oil based finish.

Latest finishes. Leading manufacturers are attempting to find a solution to this problem of natural colour change, but there is not yet a finish available on the market that can completely prevent the process. However, they have managed to produce a water-based lacquer that will slow the process down by including what they call 'UV Inhibitors' to the ingredients which gives the finish more resistance to sunlight. These high-end products are quite expensive compared to the regular products and most people find the extra expense difficult to justify. But there is light at the end of the tunnel as you will discover in the next paragraph:

Scoop! After experimenting with some of the latest products, we have recently discovered an alternative method of achieving a lighter effect where a floor can be coated with hard-wearing polyurethane lacquer, and this has become our most popular choice lately. We are obviously keeping this method a closely guarded 'trade secret', as most other wood floor renovation companies have not yet discovered the technique. Secrecy has become important to us because we have found in the past that we have lost our competitive edge by sharing such confidential information.

Conclusion
Colour change on wooden floors is inevitable over time unless the room has no natural light coming in through the windows. All you can do to prevent this natural phenomenon is minimise sunlight by drawing the curtains!