Parquet Types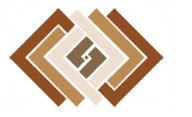 Solid Wood Parquet
As History shows, accurately cut tiles are either nailed down or more likely glued directly onto a subfloor, and this can be achieved using any of the types of product shown at the foot of this page. The cutting and shaping process is extremely difficult, with many chances for errors to happen. Complex designs in the various parquet patterns are more difficult to achieve in an installation but the natural beauty of wood which has been cut into solid pieces together with the artistic touch of the craftsmens design, are worth all the effort and extra expense.

The appearance of this special floor covering is both dynamic and dramatic as it retains and reflects the sophisticated tastes of its owner. The favourite type of the Floorfixer workers is Solid wood, and they appreciate the skills of the craftsmen who originally laid these beautiful works of art. Many people still consider this type to be more vibrant, striking, and visually appreciated than a slim veneer. Solid wood parquet will definitely last longer, but more care must be taken during its lifetime, and it can also be difficult to find a match for any missing parquet blocks.

Engineered Wood Parquet
Engineered parquet flooring is made from multi-layers of less expensive species of wood such as particle board or high-density fibreboard topped by a hardwood veneer as shown in the comparison below. Sometimes it is constructed by gluing three layers of the underside at right angles to one another in an attempt to add strength, but whether these claims are true or not is debatable. Any new wood flooring product sold in Europe can only be called parquet when the top layer is made from natural timber and is a minimum of 2.5mm thick. Whatever you choose - solid or engineered parquet flooring, the overall surface appearance will be the same.

Being less expensive, engineered wood is one of the most common types of Parquet flooring. It is made up of precisely cut slivers of veneered wood blocks which are arranged into a pattern and this is sometimes glued onto a flexible backing material with the main advantage being easy installation. However, the problem with this less expensive kind of parquet is that it is much less durable due to the backing material being susceptible to moisture. Other methods of installation include interconnecting links or tongue and grooved edges. This type can be glued to the subfloor, or laid on a damp-proof membrane. Engineered wood floors can only be sanded lightly, so extreme care must be taken when renovating a worn parquet floor or when carrying out parquet repairs.

Laminated Parquet
This popular product is the modern day version of "Lino". It is commonly available from local DIY stores and non-specialist shops selling a variety of floor coverings. Manufactured from minute pieces of recycled wood pulp pressed together under extremely high pressure, it is not the real deal. The surface layer is not real wood, the wood effect is just a printed image and this type of parquet should not be confused with either of the other two options. Laminate floors may look nice initially and are easier to maintain in the short term, but are inclined to fade over time and also likely to have wear problems wherever there is heavy traffic.

Services:
Floor Sanding
Beware of Liars!
Wood Floor Restoration
Procedure
Floor Types
Products
Wood Floor Maintenance
Floor Stripping
Wood Floor Polishing
Wood Floor Staining
Parquet Floor Refurbishment
Covering:
Loughborough
Shepshed
Coalville
Hinckley
Market Bosworth
Lutterworth
Ashby de la Zouch
Market Harborough
Oakham
Oadby
Melton Mowbray